Charming, Idyllic and beautiful…Welcome to Santorini.
A small island south of Aegean Sea is ready to fulfill your expectations for a great stay and to live integral moments of a lifetime.
An island which rich history starts 1600 years BC, with myths and legends to give and take, like the lost Atlantis, with its imposing, breathtaking landscape, with its sleeping Volcano on sight to overwhelming you and with its magnificent and famous Sunset to reminds you the nature's miracle.
Santorini – Caldera view
Santorini offers itself so much beauty and a lot of activities around the island. There is no place which not owns something really special. Akrotiri with its ruin city and the red beach, Emporio with its Castelli and the windmills, Perissa and Perivolos with them sandy black volcanic beaches and crystal clear waters, Vlychada with its unique lunar rock formations and blue villa Beltramo Santorini - part of Imer Villas Eastern part of Santorini – Colombo's Bay flag sea, Megalochori for its traditional settlement, the vineyards and the "Heart" of Caldera, Pyrgos Kallistis for its great mansions, the castle on the top of the hill with the 360 view of the island and its peaceful vibes. Kamari for the city of the Ancient Thera on the top of the hill, the amazing organized beach and the many touristic shops around. Foinikia traditional settlement and Koloumpos cape with the underwater active volcanic crater. All of those places located on the south part, the east side and the central part of Santorini.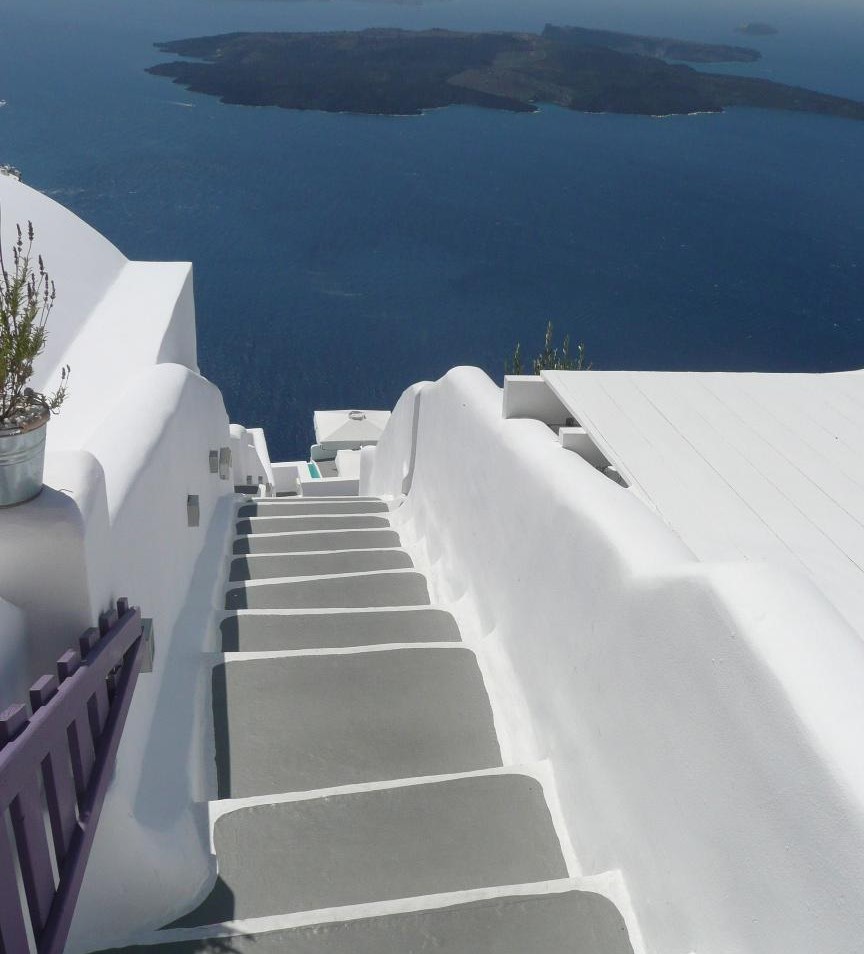 What's about the west side?
The cliff side beauty, the gem of Santorini. Oia, Imerovigli, Fira and Firostefani awaits every visitor to discover all the magnificent views of Caldera, of the magical Sunset and of the volcano, the luxury accommodation, the high level of gastronomy, the Cycladic architectural houses and the Blue Dome churches. A wonder of nature offered to us as a gift to celebrate and enjoy life.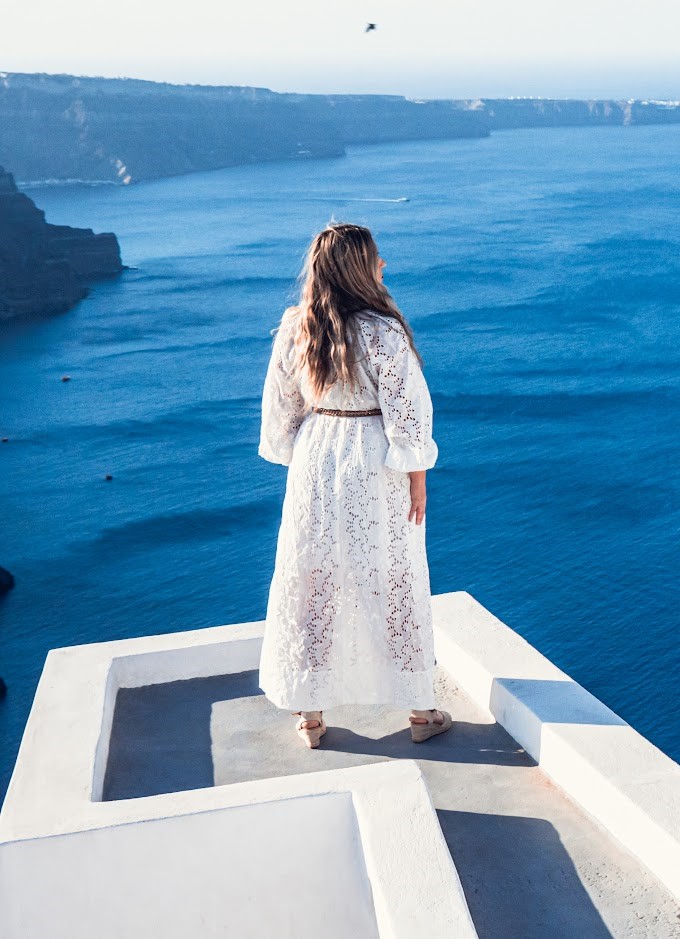 View of caldera and volcano from Amara Villa – Imer Villas
Perfectly located on the highest point of the caldera, Imervillas – Villa Amara – LVNB villa – is a sublime sanctuary, combining luxury & sophistication. With our stylish interior & homely comfort atmosphere, we offer an unforgettable holiday experience. The villa we offer for rent brings century-old style, picturesque & elegant feel allowing you to experience the wonders of Santorini. Besides, we are a passionate team of hospitality experts with a pro-active approach that purely focuses on catering all your needs. Not just this, our sense of first-class service ranges well beyond renting the villas. From choosing the destination to your luxury retreat, we're here to assist you at every step. Our years of experience in the hospitality industry has made us an ideal option for the people seeking tranquility, calmness & outstanding service with high-quality standards. Every villa we offer for rent has something different for you, with a special focus on privacy, elegance & intimacy. Whether you are travelling with a family or small groups of friends or want to feel pampered, we put together a personalized package with VIP concierge services in Greece, Just for you