Activities while in Santorini
Things to do – What to do while in Santorini
a small guide with suggestions about Santorini activities
Catamaran boat sailing is the best way to visit and discover the world's most famous Caldera and its hidden treasures.
Visiting points of interest like the Red beach, the White beach and the rejuvenating volcano's hot springs accompanied with chef's on board local delicacies, the unlimited drinks and the ever so vibrant sunset of Santorini making that 5 hour sailing an experience of a lifetime!
Let yourself enjoy what Santorini has to offer…in your glass!!
Meet our P.D.O. wine and globally awarded dry white wine "Assyrtiko" , as it has been given the name from the local grape variety itself "Assyrtiko" as well as "Vino Di Santorini", Vinsanto, the dessert wine temptation.
Its exceptional taste made by three major characteristics, high acidity, high minerality and high alcohol percentage. It is ready to be placed in your wine preferences and explode your pallet like a volcano!!
Our wine experts welcome you to the wine trip of joy.
Hiking is one of the most classic activities in Santorini.
There are many hiking trails all over the island, waiting for you to discover their natural beauty, their authenticity, their spectacular views and be a part of your memories in Santorini.
Our hiking guides are ready to give you all their knowledge about every hiking trail you may pass.
Diving is an exciting adventurous sport and maybe the best way to explore the mysterious and lively underwater world of Caldera Sea!
Santorini particularly, is one of the most famous islands in Cyclades for scuba diving due to its geology and its volcanic history.
Our certified and experienced divers are ready to reveal you a new ethereal blue world!!!
Riding on the rim of caldera, discovering hidden paths out on the country side of the island, running free on the shore of the most famous beach-sides, could just be a dream come true!
Family barn owners and riders with passion, are ready to teach you or to guide you to the one of the most memorable ride of your life!
A land tour is the absolute way to meet Santorini in overall.
Private or semi private guided tours are prepared for you, to learn in details Santorini from the prehistoric age up today, to visit archaeological places, traditional settlements, the famous volcanic black beaches and a lot points of interest.
Our tour guides are waiting you to explore together all the beauties that generous Santorini has to offer.
Our concierge department is at your disposal for any further information or clarification, before or during your stay. You are more than welcome to contact us by e-mail: [email protected])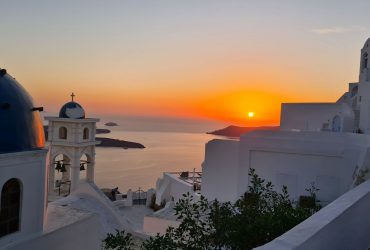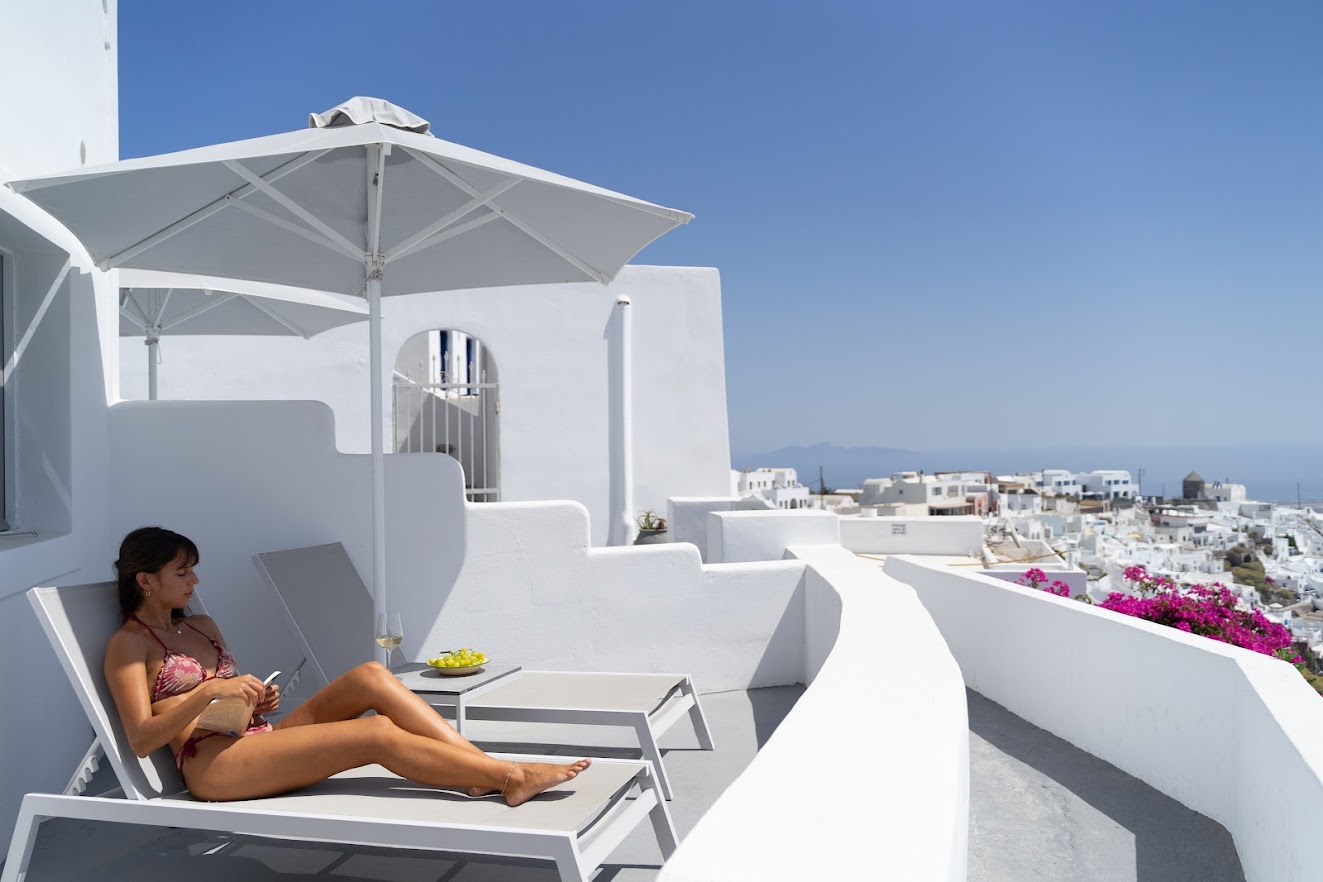 LVNB Villa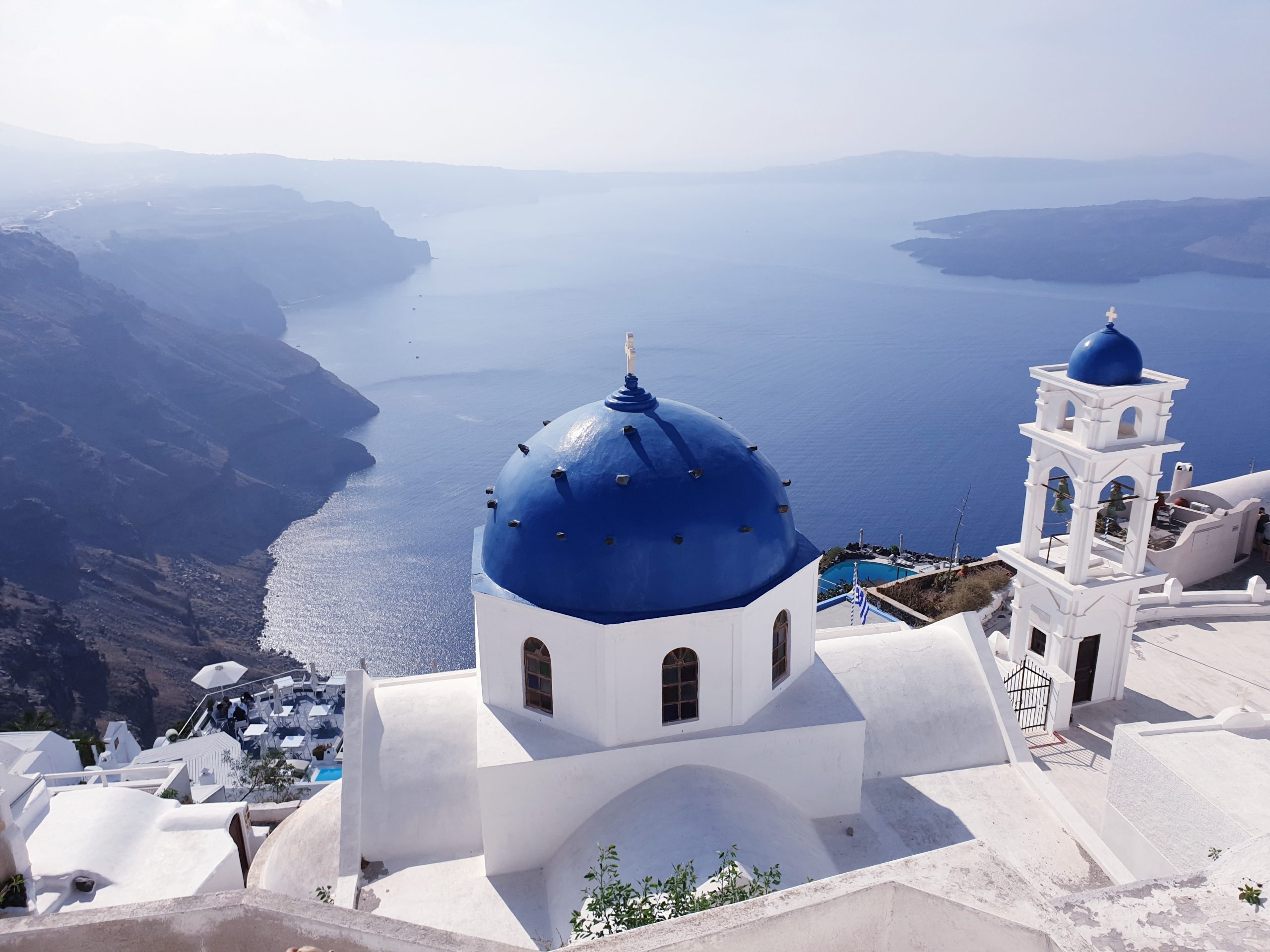 Amara Villa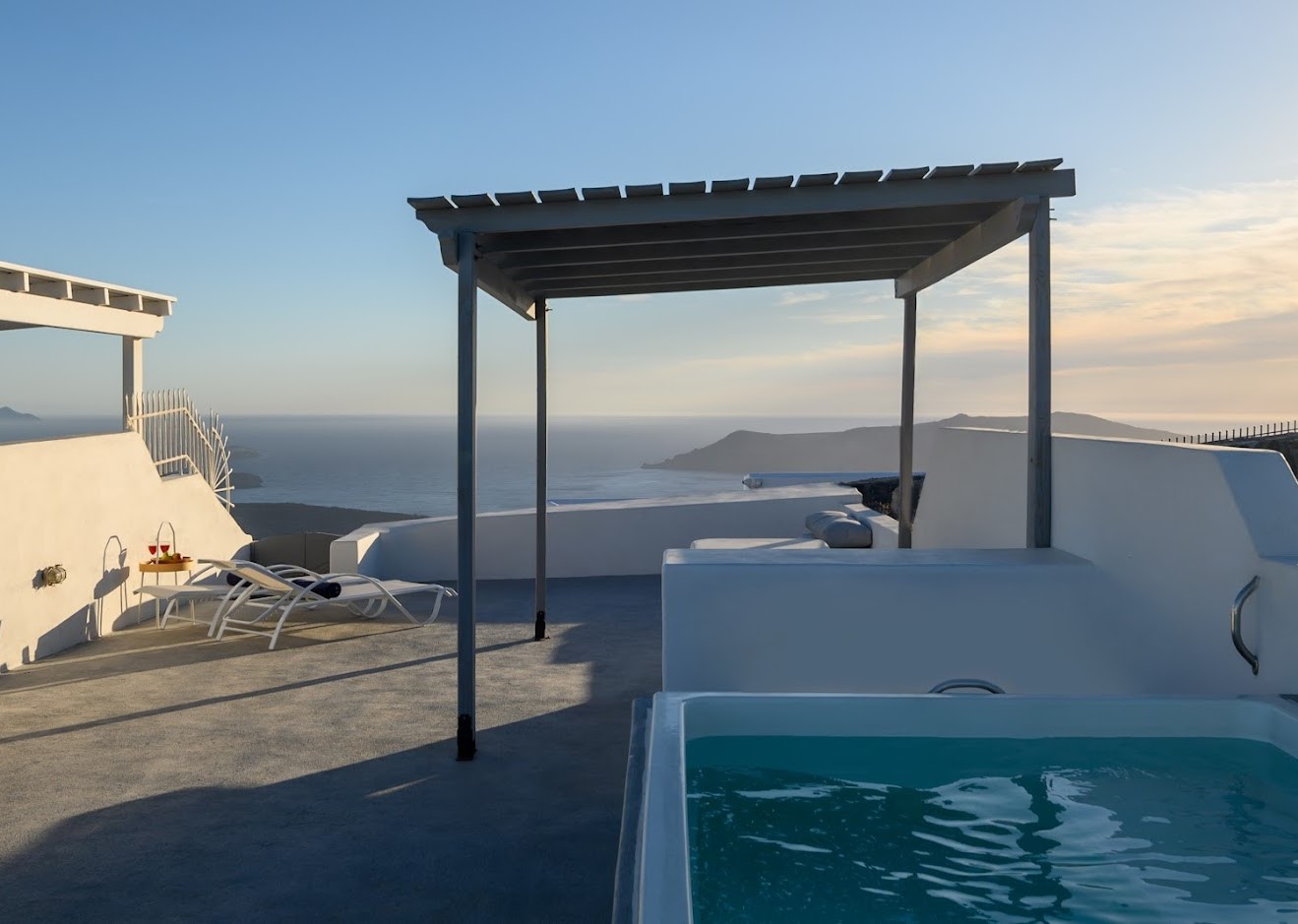 Calderini Cave House